My current vehicle has an aluminum roof, so I needed to make a robust mount for temporary Kraken use. Here is what I came up with https://hvdnnotebook.blogspot.com/2023/11/my-kraken-installation-lets-go.html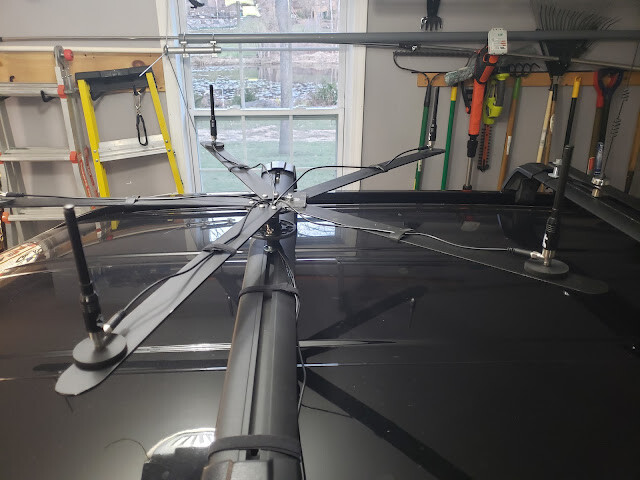 I got lots of inspiration from others in this group, so thanks and this mount idea should be easily reproduced by others here.
Currently there are spacing markers for 120, 146, 433 and 460 MHz on the arms but are not easily seen.